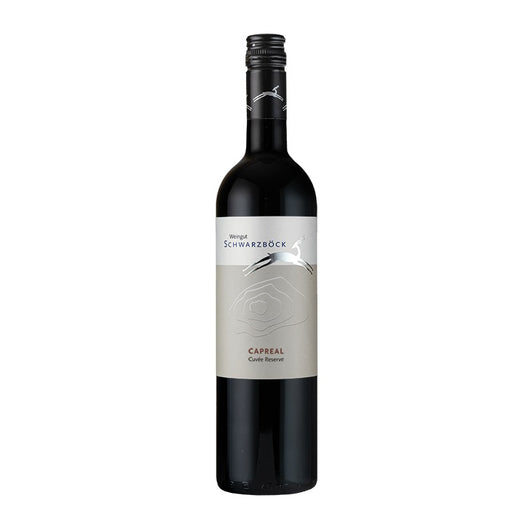 Capreal, Merlot-Blaufränkisch-Reserve
Regular price €11.50 Sale
Full-bodied & easy to drink

The name Capreal is derived from the Latin name "Capreolus capreolus", which is translated as "buck". Our "house cuvée" was aged in barriques and represents a round and full-bodied red wine that is fun to drink. The harmonious appearance is underlined by the berry fruit notes and the delicate notes of vanilla and cloves.

Grape varieties 2020: 90% Merlot, 10% Zweigelt
Grape varieties 2021: 70% Merlot, 30% Blaufränkisch

Alcohol content: 13.5%vol
Ideal serving temperature: 18 degrees
Food recommendation: Goes well with stir-fried beef or game, as well as fried poultry.
Rating year 20: State wine award Lower Austria Gold