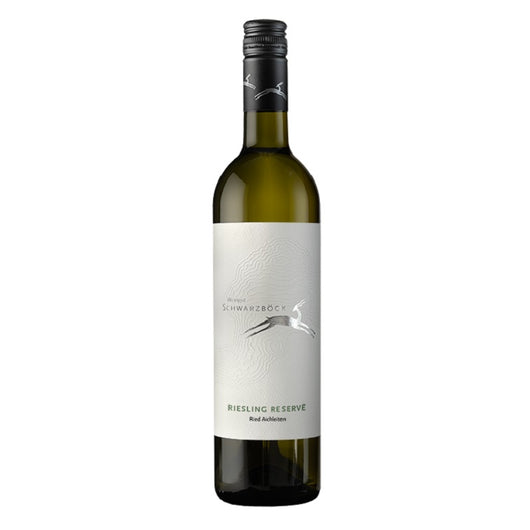 Riesling Reserve Ried Aichleiten
Regular price €15.00 Sale
Complex, fruity & delicate

This medium-bodied, complex Riesling with finesse and minerality comes from our southern location in Aichleiten, which is characterized by flysch. 40-year-old vines give the wine substance and character.
Ripe apricot fruit on the nose, which is almost reminiscent of an apricot roaster, fine juniper notes resonate, good sweet-acid balance, supple, charming and persistent.


Grape variety: Riesling
available vintage: 2018, 2017

Alcohol content: 13%vol

Ideal serving temperature: 11 degrees
Food recommendation: Goes well with fish dishes in combination with curry, chili, peppers, braised vegetable dishes and soft cheese.

Rating 18: 93 A la Carte, 92 Falstaff,
Rating 17: Vinaria TOP, 92 A la Carte